Talktalk is a popular UK broadband, tv and mobile provider.
Talktalk TV portal enables consumers to view rich media content from any device. I was tasked to create key visuals that would help tell the story of how a user might access rich media content. The look and feel needed to establish the brand and have engaging content to view on both mobile, tablet, desktop and tv.


Designing the core experience.
Sports fans, movie buffs, boxset addicts — everyone can get the entertainment they love straight to their TV. The design had to be user-friendly and also have the ability to work well on different devices. I needed to work closely with the creative director and marketers to ensure the brand presence was felt and the overall user experience was consistent throughout.
Create your own world of entertainment.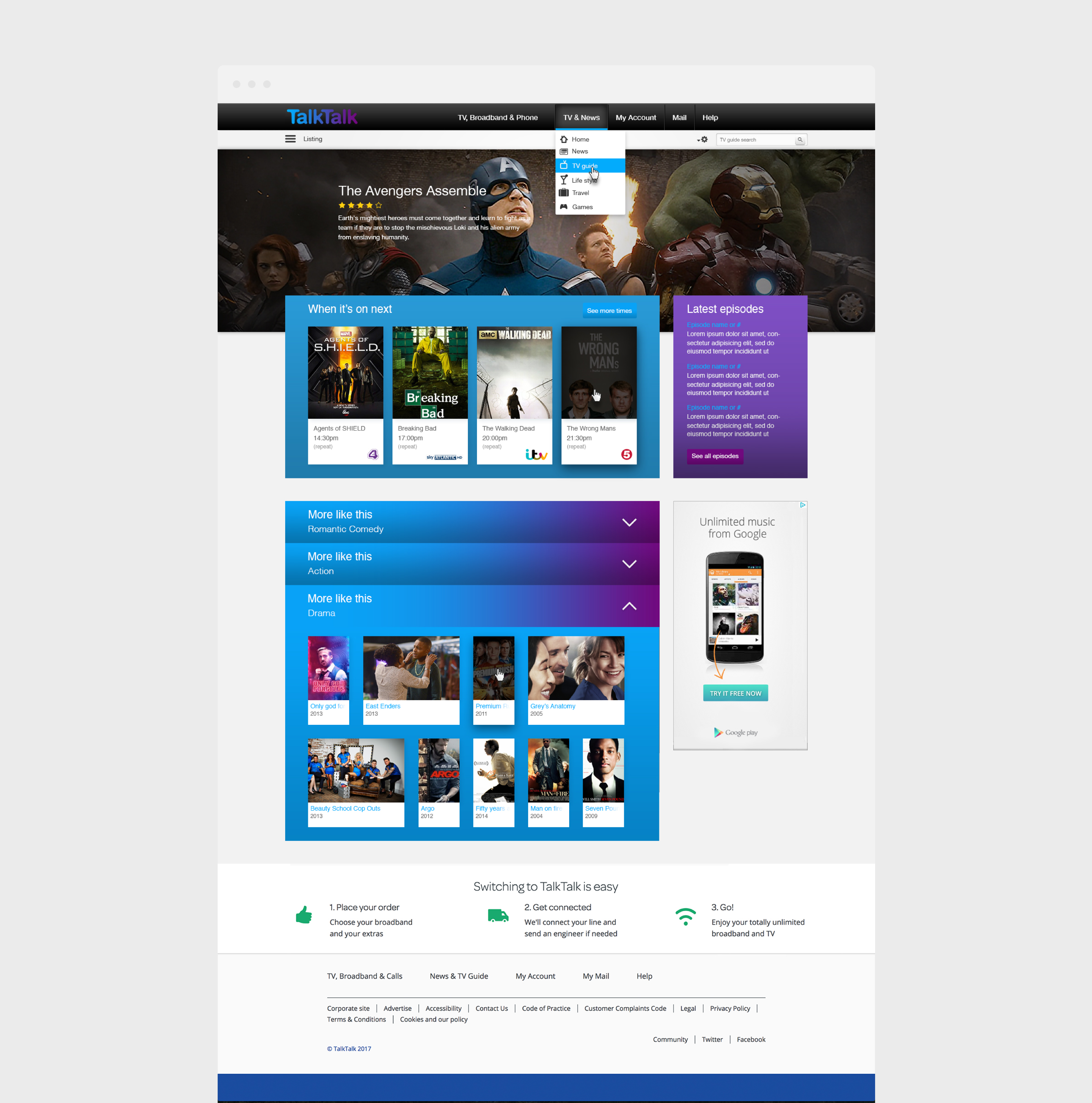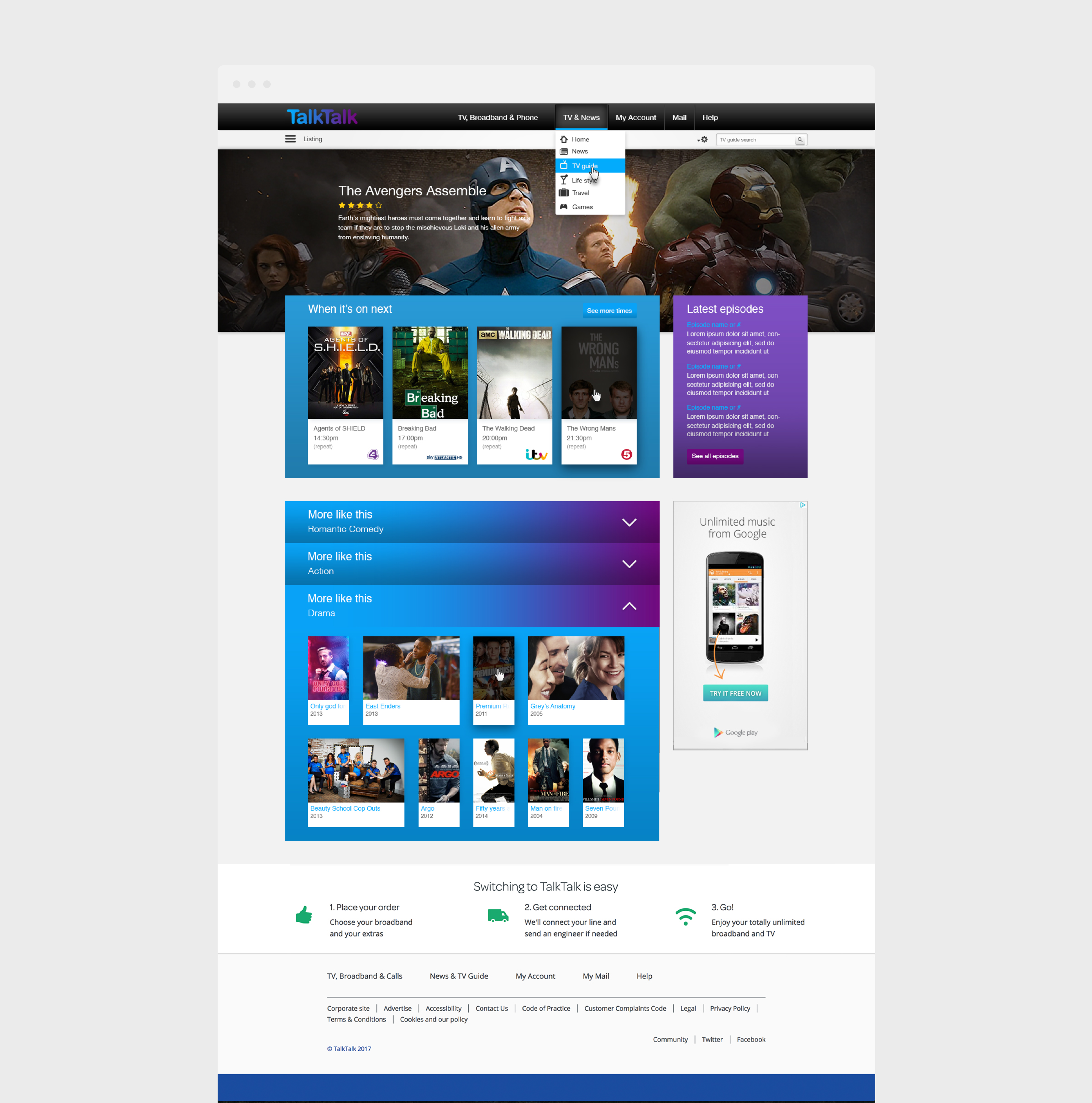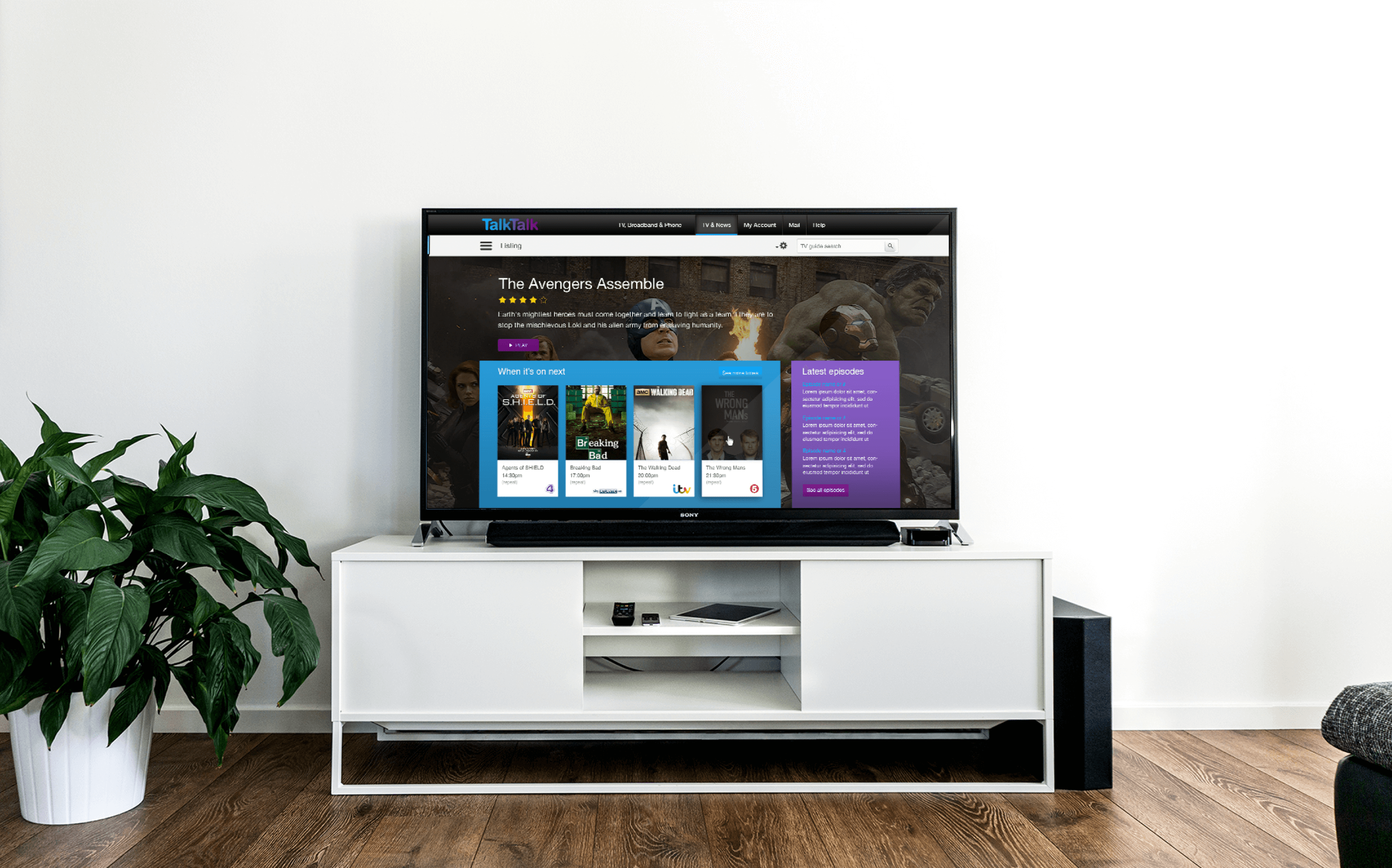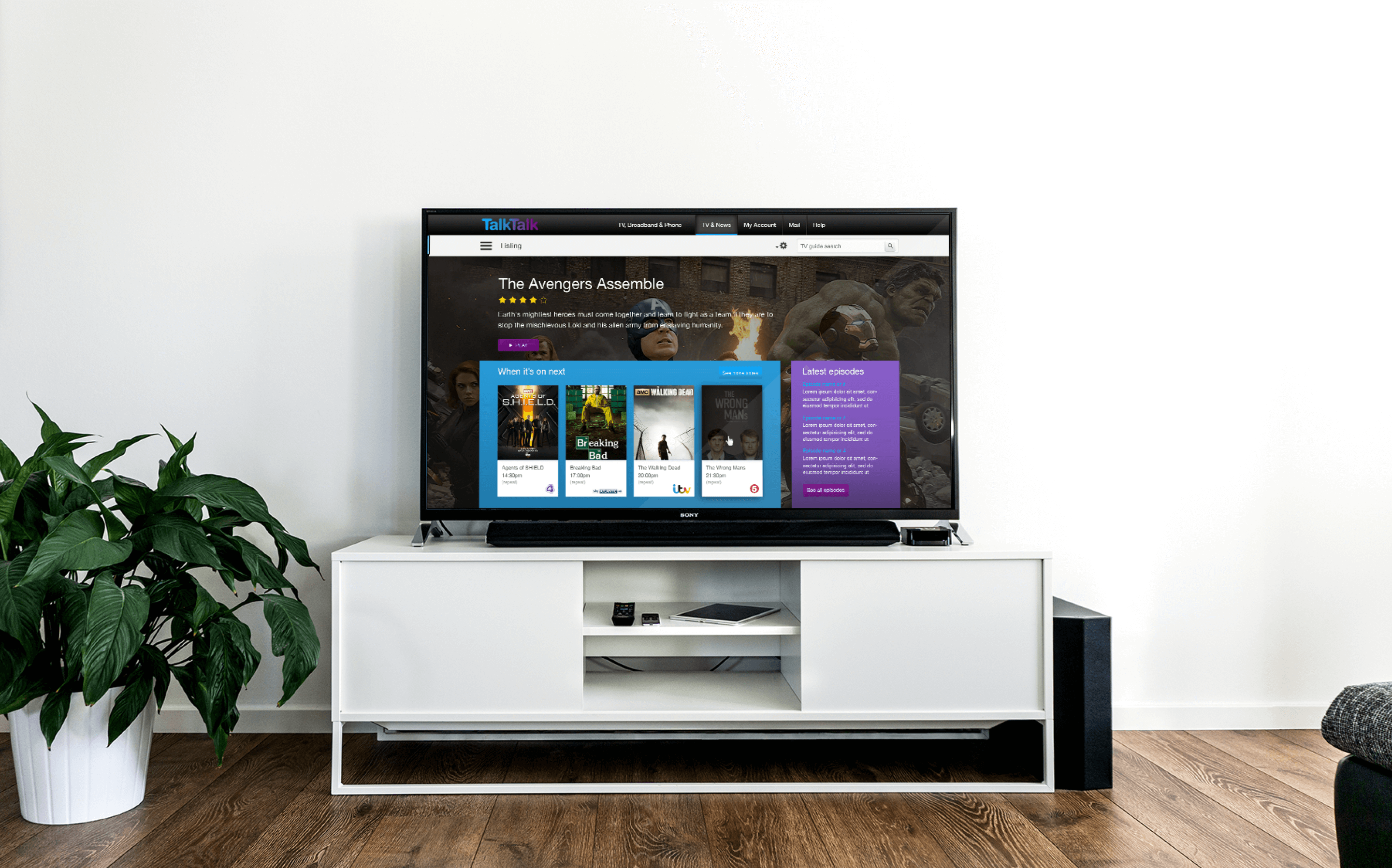 Simply easy to navigate
The experience worked just as well on mobile, striking a balance between beautiful design and seamless UX.